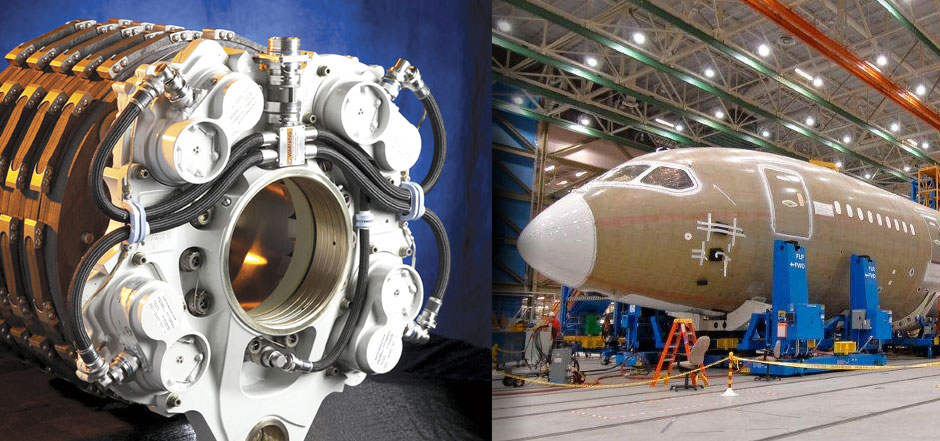 Aerospace Materials NDT Inspections and Machining
Since 1977, the engineers at Victor Aviation Services and our affiliate scientists and physicists, have studied components closely for pre-existing defects and evaluate specific properties for compliance with specifications and contributions to the causes (or potential cause) of failure. We have photographed and analyzed microstructures and corrosion features, as well as determined the operating and residual stresses and compared them to the material's strength.
We have looked at everything from aircraft engine power plants, giant wind turbine transmissions to consumer products and medical devices, using the latest in physical testing and analytical techniques in our labs. Our experimental testing and analytical modeling specialists collaborate on the analysis of complex technical problems. This integrated effort encourages a constant cross-fertilization of productive ideas, provides a unique insight into our clients' concerns, and differentiates us from other consultants. This comprehensive approach enables us to offer high-quality, cost-effective service for new engine designs and materials manufacturers.
Victor Aviation is an FAA approved certificated repair station for engines and accessories and is located next to Stanford University in Palo Alto, California in the heart of Silicon Valley. Silicon Valley is the hub to many of the world's leading innovative High Technology Companies. Victor has a state-of-the-art machine shop and testing center for general aviation piston and commercial aviation turbine engines. Our facilities encompass over 20,000 square feet and has close affiliations with many world class machine centers that collectively produce the finest aircraft engine component machining and engineering in the world.

Victor not only has the finest and most experienced ASE Certified Master Machinists building and machining every "Power-By-Victor" engine, but also has a technical alliance with several of the nation's leading Aeronautical & Mechanical Universities, Scientists, and Physicists from Stanford University, UC Berkley, UC Davis, Boston University and the Massachusetts Institute of Technology.

With the extensive (NDT) Non-Destructive Testing capabilities and certifications of Victor Aviation, several aerospace and government agencies including (NASA) National Aeronautics and Space Administration also rely on the expertise of Victor's highly skilled NDT inspection capabilities.
| | | |
| --- | --- | --- |
| | | |
| Turbine Blade Eddy Current Inspection | | Turbine Blade Conformance Inspection |

F-104 Fighter Jet - North American Eagle
Carbon Composite Turbine Blade C-Scan Testing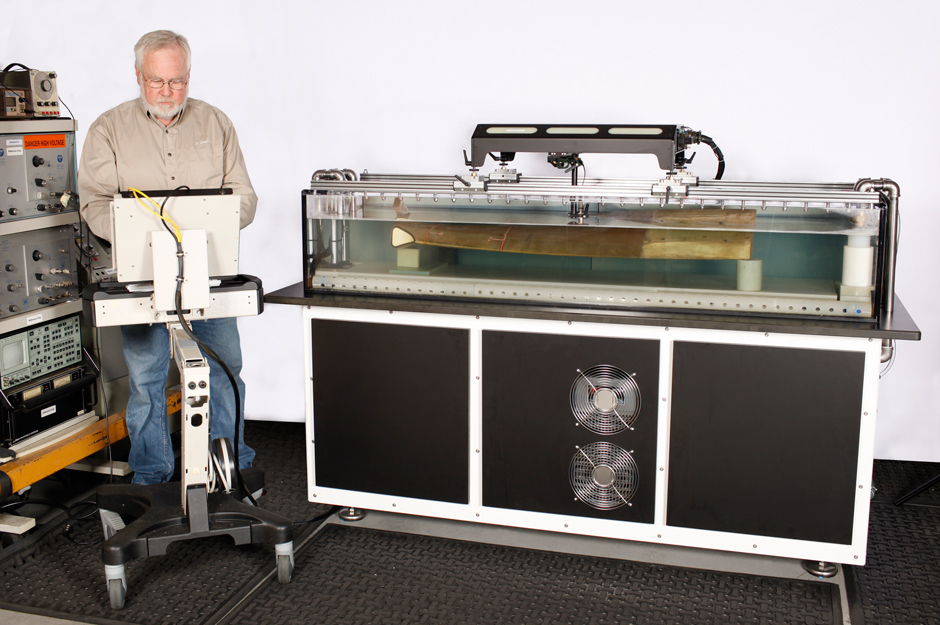 | | | |
| --- | --- | --- |
| | | |
| Aerospace Landing Gear NDT Inspection | | Gearbox Gearshaft Machining |

Victor Aviation provides Exclusive Solutions using multiple State-of-the-Art techniques and application software development for manufacturing production processes and in service field development for aerospace industry.
CScan Ultrasonic Inspection (UT-CSCAN)
C-Scan presentations are produced with an automated data acquisition system, in a computer controlled automated immersion scanning system using UT sensors with high image resolution.
Peizo Ultrasonic Inspection (UT)
Ultrasonic Testing (UT) uses high frequency sound energy to conduct examinations and make measurements. Ultrasonic inspection can be used for flaw detection/evaluation, dimensional measurements and material characterization.
EMAT Ultrasonic Inspection (EMAT)
EMAT is a method which does not require contact or couplant, because the sound is directly generated within the material adjacent to the transducer. Due to this couplant-free feature, EMAT is particularly useful for automated inspection, and hot, cold, clean, or dry environments.
Cryogenic NDT Inspection (Cryo NDT)
Cryogenic (NDT) non-destructive testing method is based on the effect of the microcrystalline structure on the transmission of ultrasound. This method can be used to non-destructively evaluate the kinetics and completion of the time-temperature-transformation between structural phases and signal noise characteristics.
Thermography Inspection (IRT)
Thermal Imaging systems allow thermal information to be very rapidly collected over a wide area and in a non-contact mode. Instruments create pictures of heat flow rather than of light and are ideal for production line or in service applications.
Magnaflux Inspection (MPI)
Magnetic particle inspection (MPI) method of non destructive testing is a method for locating surface and sub-surface discontinuities in ferromagnetic materials for production or in service applications.
Eddy Current Inspection (EC)
Continuous wave Eddy Current testing is one of several non-destructive testing methods that use the electromagnetism principle. Conventional Eddy Current testing utilizes electromagnetic induction to detect discontinuities in conductive materials. Hand held in service or automated CScan is available.
Liquid Penetrant Inspection (LP)
Liquid Penetrant testing method employs a flouresant penetrating liquid , which is applied over the surface of the component under examination and enters the discontinuity or crack.
X-Ray Diffraction Inspection (XRD)
The nondestructive nature of the X-ray Diffraction technique has made residual stress and austenite characterization a primary tool for process optimization, design improvement and quality control testing of materials.
Computed Tomography Inspection (CT)
Computed Tomography (CT) offers a three-dimensional X-Ray view into the inspection item. Inspections are performed inside a fixed or inline X-Ray chamber for production applications.